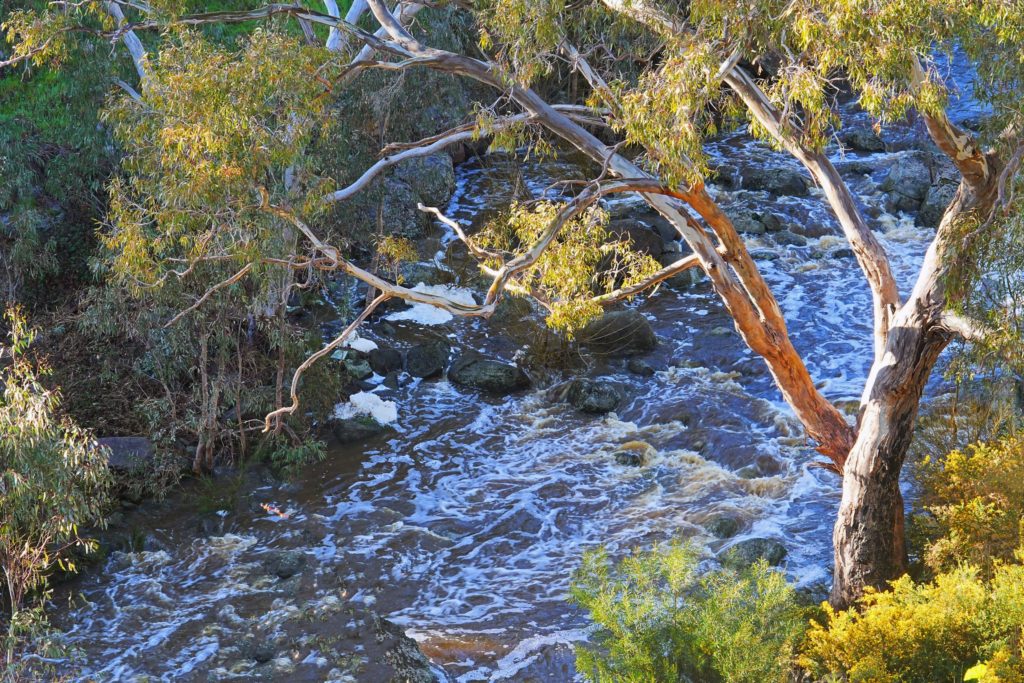 From Mountains to the Murray: The Campaspe River and Her People
by Brian Coman and Harry Oldmeadow
This bookis now available in a commercially printed softcover version.
Description:
Beginning its journey on the southern slopes of the Great Dividing Range above the small hamlet of Ashbourne, the Campaspe River winds its way north, through fertile farming country and striking gorges until it reaches Lake Eppalock. Below the dam wall it continues its journey north, slowly transforming itself into the characteristic 'look' of most inland rivers in southern Australia—lined with large Redgums and steep-banked. Its journey ends at Echuca on the Murray
This account of the river, delivered as a series of snapshots—both literal and in words, blends natural history with social history in a personal and very readable account of the river. The author, Brian Coman, was born and raised on a farm at South Kyneton and spent a good part of his working life as a biologist in the middle section of the catchment. Although coming from a scientific background, the author has here given us an avowedly personal account, with a minimum of scientific jargon and tedious statistics.
The photographer, Harry Oldmeadow has collaborated with Brian Coman on two previous books. His long-term interest in landscape photography is here put to good use in providing many beautiful photographs of the river in its various moods. A former Associate Professor in the Humanities, Harry shares, with Brian Coman, an appreciation of the objective nature of Beauty in the traditional, metaphysical sense.
Available locally at Aesop's Attic, Kyneton, Bookish Bendigo and Stoneman's bookroom, Castlemaine.